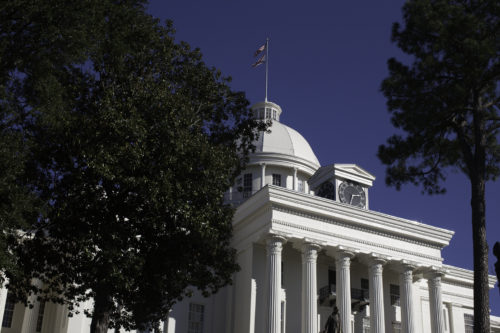 As a state employee, you were a member of ASEA. Now that you have retired, we ask that you rejoin ASEA specifically as a retired member. ASEA Retired is the voice of retired state employees. You know what you get with ASEA and those results are the same with ASEA Retired – commitment, hard work, and 100% representation on retired issues at the Alabama Legislature.
Now, with your ASEA Retired membership, your spouse can enjoy the same benefits as you, with no additional cost – just one more reason to join ASEA Retired.
ASEA Retired is often confused with ARSEA because the names are so similar. ASEA Retired and ARSEA are separate entities. ASEA Retired works to promote and protect retired members and our platform is that if legislation is introduced that hurts current or future retirees, then we are AGAINST it, period.
No time is better than right now to join ASEA Retired. Take a look at all of the benefits of retirement and then fill out the application to join today!
FREE with ASEA Retired membership:
$5,000 Accidental Death and Dismemberment Plan
Access Savings. Thousands of online discounts, important up-to-date association news, information and benefits.
Legal Attorneys on staff give free legal advice, document review, and in most cases can provide wills, living wills and power of attorney documents to ASEA members.*
Legislative Services Lobbying to protect your retirement, health insurance and retirement benefits.
ASEA's Insider Magazine Informative magazine that keeps you up to date on current issues.
Liberty Mutual Great Savings on Auto, Homeowners & Life Insurance Plans. For a free quote, call 1-855-947-7587.
Group Insurance Offered by Countryman & Smitherman Agency, Prattville, Alabama 1-877-777-4301.
Fidelity Security Life Insurance Company (FSL)
Term Life – Coverage amounts from $25,000 to $250,000 for members and spouses up to age 65.
Guaranteed Issue Term Life-$10,000 coverage with no health questions! Available up to age 65. ASEA members ONLY! · Senior Whole Life-Coverage for ASEA members and spouses ages 45 – 75. Guaranteed acceptance!
AD&D-Up to $250,000 coverage. Available to ASEA members and spouses up to age 65. Guaranteed acceptance!
Cancer-Coverage available to ASEA members and spouses regardless of age. Guaranteed acceptance if cancer-free for last 10 years.
Young Adult Whole Life Plan-coverage for your children and grandchildren that grows in value as they get older.
EarQ A hearing healthcare package with a significant discount at a local provider in Alabama. This includes savings of 35-40%, free annual hearing checkup, and a 4-year warranty on hearing devices for you and your family. Call 1-800-338-0720.
Well Card Health Discounts on heath care and other services including vision care, prescriptions, dental care, and a 24/7 doctor. A great tool to use with your insurance to help save you money.
Access Online Leisure discounts. Click here to access your discounts, call 1-888-362-0821 or download the MyDeals App, password 9387. Enter a world of savings with over 300,000 discounts on everything from car rentals, movie tickets, restaurants, golf courses, hotels, vacations and much, much more!
Six Flags Over Georgia and WhiteWater Discounted daily e-tickets and season passes now available! Email membership@asea.org for details and other special offers.
Orlando Area Discounts,U.S. Space & Rocket Center, Alabama Sports Hall of Fame and More Visit www.asea.org and click on ACCESS to view these discounts.
AAA-Alabama Great savings on AAA Group Plus, add spouses & children at great rates. Call 1-800-521-8124, x3226.
Dignity Memorial Funeral & Cremation Benefit Great savings for members & their family. FREE – just sign up!
CLICK HERE TO DOWNLOAD THE ASEA RETIRED MEMBERSHIP APPLICATION (PDF 433k) Fill it out and email, fax, or mail it back in.
*ASEA attorneys, in most cases, can provide a last will and testament for ASEA members who are residents of the state of Alabama and who meet certain other criteria. However, there may be certain circumstances in which ASEA attorneys may not be able to provide a last will and testament and/or other related documents to ASEA members.